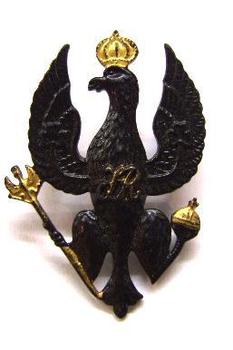 Leafing through an old notebook looking for a blank page to pull out to write a shopping list, I found these words I'd forgotten I'd written.
Timing isn't always everything I decided, and though I'm late, these words still count…
Parade on Armistice Day
Behind that stern moustache
And row of clinking coloured medals
And Desert Rat insignia,
Service dress, and highly polished Sam Browne belt and sword holster
Stood a man.
A man who loved and laughed and grieved and swore and smoked and drank,
And played poker sitting on a petrol drum
Beside his tank in the desert.
He hated the beat of the Funeral March from 'Saul',
And he never forgot the ones who were 'brewed up'.
This was the nightmare he fought most nights for the years of peace.
It had been a daily nightmare back then.
It had loomed while he shaved in half a mug of water,
And haunted his thoughts as he drank a mug of strong tea
To cut that terrible desert drought.
And he never forgot the spring flowers that bloomed in Tunisia.
Just like five weary years before,
He had never forgotten the women of Plymouth,
Who waited with steaming mugs of tea
For the cold, hungry men who landed at dawn
After escaping from Cherbourg,
Three long weeks after the miracle of Dunkirk.
In all the years between, he had been there,
And the names of his battles had
Reverberated through my childhood:
Bardia and Benghazi, Sidi Rezegh, and Sidi Barani,
Tobruk, Tunisia, Salerno and all the others…
He loved his friends and didn't hate his foes.
Like Abou Ben Adhem, he loved his fellow men.
This was my father.
He was a cavalryman, and proud of the history of his historic regiment – an officer from his regiment was dispatched by the Duke of Wellington to take the news of Waterloo to London. It's the regimental  cap badge at the top of this piece.
Though he survived the war, he didn't live to old age, and like his other children I still miss him, and I regret not talking to him when I was old enough, or mature enough, to appreciate him the way his friends and his soldiers did. Both groups loved him.
One soldier in the British Army took leave from his posting in Gibraltar to come to London and find my father in his office at Whitehall to give him a watch. Ten years earlier, when we  were in Malaya, this man had been fighting the British. My father on patrol in the jungle, captured him, starving and nearly dead from scurvy.
My father helicoptered the 'bandit', as the insurgent communists were called, out of the jungle, and rushed him to the only grocery store for miles around, where we happened to be shopping at the time. He leapt out of the army vehicle, calling to my stepmother to buy a box of oranges. While she did this, he carried the soldier from the jeep into the back of our saloon car. Peeling an orange, he fed segments to the nearly unconscious 'bandit', and then, as he began to revive, gestured to him to go on eating the oranges.
The man was taken to a rehabilitation centre, where he regained his health, renounced his communism, learned English, and finally joined the British Army. He never forgot my father and came to London ten years later to thank him for saving his life.
Armies and soldiers are sometimes reviled, often by people who do not know soldiers. But like most of his fellows, my father was a good and courageous man, a kind and tolerant man  – like most of the men of all ranks, that I grew up knowing on army camps around the world. Honor virtutis praemium.
Food for threadbare gourmets
For a celebratory birthday lunch the other day that wouldn't take hours to cook, even though I felt roast chicken would be appropriate, I compromised. I had a couple of chicken breasts in the deep freeze, so after de-frosting slowly in the fridge, I trimmed them open a bit more, and spread a stuffing of whole grain breadcrumbs, onions and mushrooms chopped and cooked in butter, and lots of chopped sage and parsley, salt and pepper on one breast.
Placing the other breast on top, I wrapped them in rashers of bacon, making a parcel, and holding the rashers in place with toothpicks. Scrubbing a couple of Agria potatoes, I pricked them all over, rolled them in olive oil, and cooked them in their skins at the same time as the chicken. (Hot oven for about 45 minutes, or until ready). When cooked, the potatoes were mashed with lots of butter, salt and pepper.
Spinach and carrots completed the meal, along with good gravy made from chicken juices in the pan, while the chicken was 'resting' in a warm place. It was as good as if I'd cooked a whole chicken, and took half the time to cook
Food for thought
I am not interested to know whether Vivisection produces results that are profitable to the human race or doesn't. … The pains which it inflicts upon unconsenting animals is the basis of my enmity towards it, and it is to me sufficient justification of the enmity without looking further.
Mark Twain. American writer, publisher, river boat pilot and many other things. One of his claims to fame was that he was born when Halley's Comet showed up in 1835 and died, as he predicted, the day after it came back in 1910.